European Private Ski Tours & Packages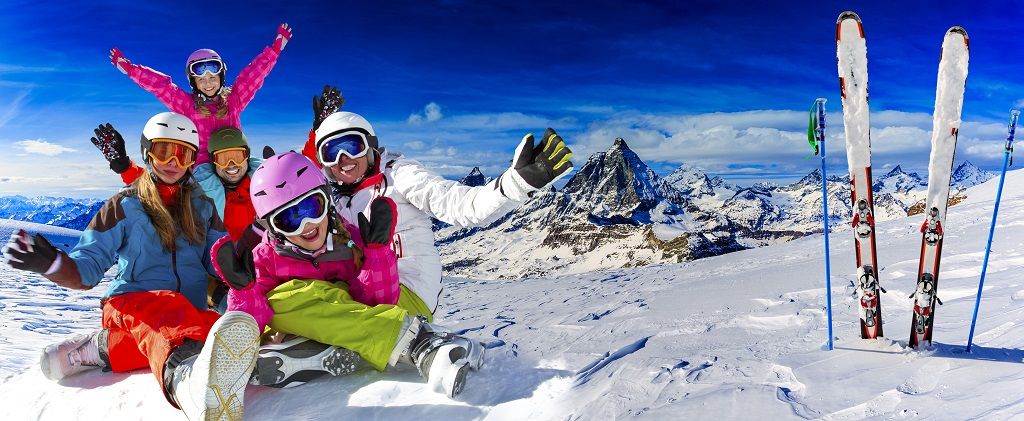 European Private Ski Tours & Packages
Europe has some of the best ski tours and guides available in the world, where you can travel the Alps and Dolomites on a series of adventurous excursions!
Italy Luxury Tours offers exclusive deals on custom holidays in the colder months for winter travelers. You can choose between open and flexible care packages or carefully constructed itineraries that will guarantee you the skiing experience of a lifetime! We offer day courses, short weekends away, and weeks-long touring excursions. If you're planning a short and sweet stay or looking to immerse yourself on the exciting slopes on a long-stay vacation, our qualified Travel Specialists are always available to make your visit to any of our resorts a memorable one
We cater to Couples, Families, and Groups of all levels, so previous skiing tour experience is not necessarily required for our holiday packages.
Whether you are after basic and comfortable accommodations, or luxury pads and cabins, we will help you craft the perfect ski-escape to suit any budget or need.
We have a range of accommodations in a variety of resorts. Our resorts lie in the heartlands of the Winter Sports community. We have a huge catalog of impressive facilities that lie between beautiful glacial peaks and snowy flatlands. They range from 4* Boutique Hotels to 5* Luxury Hotels and Chalets. For larger groups, we also have a series of Premium 3* Resorts.
Our Travel Advisors are knowledgeable experts that know the skiing community inside and out. They will work with you and recommend the most suitable resorts that will meet and exceed your expectations!
We give you primary access to custom-built ski-resorts. We cater to beginners and advance skiers and those primarily focused on progressing their skills. We can also host you in lively communities that are family-friendly and suitable for those looking for adventure both on and off the slopes.
Explore Historical Alpine villages that are full of Charm or high-end Sports centers state-of-the-art facilities that are reliable in all snow conditions and plenty of ski-in/ski-out.
Ski Passes: We offer a full range of passes and exclusive deals to meet the needs of any traveller. You can save money by purchasing Ski & Lift pass bundles. Take advantage of our Couples Pass and save money for both you and a friend or split the cost between friends with our Groups Pass and Tours Passes. Returning customers can purchase the seasonal passes that give exclusive offers and discounts at selected resorts and slopes. Nothing is off-limits to the seasoned skier! Italy Luxury Tours provides families with children of all ages with a Family Pass. This pass not only saves you money but gives you extra discounts and deals off children's activities and other family-friendly excursions available at selected resorts. Your little ones will love flocking in the snowy expanses or spending fun-filled days tobogganing in one of our many kid-friendly resorts. Organising your Lift passes couldn't be simpler with us! We do all the hard work for you and make sure you get the right passes that cover the entirety of the available terrain. Lift passes are available in local & area, you can't travel without one! The local lifts are restricted to the resort in which you are staying, enabling you to enjoy all the facilities and travel with ease and comfort. The area passes will give you access to neighbouring resorts, so you can test your metal across several different peaks during your trip.
Instructors & Guides: We can arrange group and one-to-one sessions with some of the best ski instructors in Europe – Switzerland, France, Italy , or the most knowledgeable and experienced guides that the Ski community has to offer. Each instructor and excursion guide comes with a detailed itinerary and breakdown of what to expect from your time with them, so you will know exactly what to expect and won't be left disappointed! If you require an introductory lesson in the basics of skiing, or want expert tips and mentoring from professional skiers, then we can find the right instructor for you! We have training packages for off-piste aficionados, ski enthusiasts and visitors aspiring to hit their first slope – Our reps work hard to deliver detailed and tailored packages and tours for Europe – Switzerland, France & Italy.
Other Activities and Day Trips: We have an expansive catalogue of resorts and activity packages for non-skiers or those travelling out of the winter season. You can book group and private day tours to historic towns and places of interest with our experienced tour guides. The Alps and Dolomites boast some of the most picturesque and scenic villages and town centres that can be found anywhere else in Europe. You can even enjoy the views from above! Our luxurious and awe-inspiring Helicopter Tours are unforgettable. Get a first-row seat to natures wonders and Tour is frosty peaks in one of our luxury private helicopters! We also organise regular excursions to natural beauty spots and historic sites. We have exclusive lift passes for non-Skiers so you can reach Icey ranges of the snowy peaks for Nordic Walks, Mountain Climbs, Toboggan experiences and much more!