France Private Ski Tours and Packages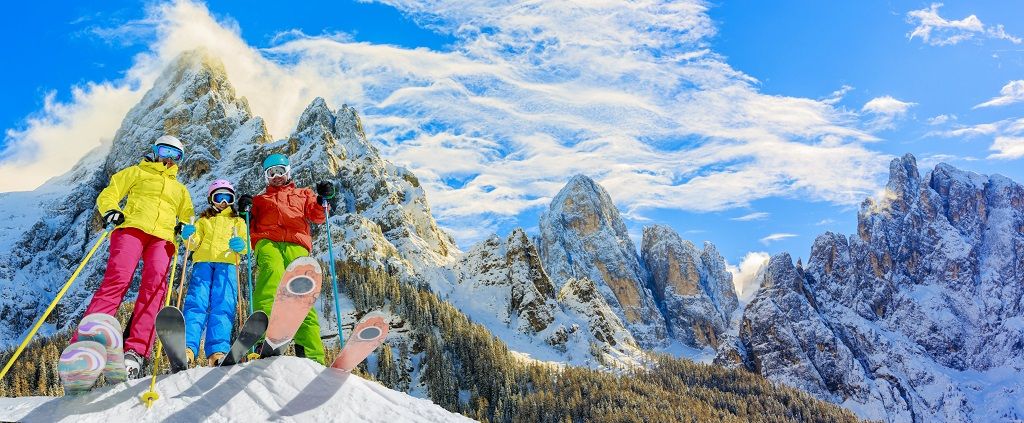 France Private Ski Tours & Packages
The French Alps are possibly one of the most popular and famous places to ski – and for a good reason!
Renowned for easy access and extensive ski touring facilities, the French Alps are a must-see destination for any avid Skiier. France is probably the world's center for winter sports and activities. With easy access to both the Alps and the Pyrenees, winter in France is all about outdoor fun!
Portes du Soleil, Tarentaise, and the Chamonix Valley offer a huge variety in terrains and pistes for Skiers of all levels. That's what makes France an attractive Ski tour destination for solo skiers, groups, and families.
The winter ski season in France runs from January to April. During these months you will find travelers all over the world flocking to famous slopes like the Espace Killy, Paradiski, and the 3 Valleys that combined, offer thousands of kilometers of thrilling pistes and beautiful scenery.
France is also host to some of the best off-piste skiing. If you're looking for quieter and more exclusive adventure packages, then you are free to carve your lines in some of France's most isolated reaches.
France Ski packages and Ski touring in the French Alps and Pyrenees offers experiences like no other. The French Alps, in particular, provide a great combination of on and off-piste tours that include hiking and mountaineering aspects so you can truly enjoy the beauty of this natural environment. Our excellent network of luxury huts makes multi-stop tours a dream. You can enhance your trip by condensing your time between various slopes, giving you the chance to explore even more of this beautiful region!
Our Tour Operators have access to state-of-the-art equipment that makes access to remote climbs safer and more accessible. You'll have access to freeride skis, snowboards, and nylon or mohair climbing skins that come in a range of extra materials to enhance your experience.
France Popular Ski Slopes
Courchevel: Situated in the Three Valleys, Courchevel is one of the largest and most famous France ski destinations. Skiers have access to over 150km of slopes and run in this region alone. Although Courchevel is the largest of the Three Valleys the resorts, it has tons of options for beginners. Approximately 23% of Courchevel slopes are suitable for beginners. The resort gives you access to a wide variety of pistes so those starting out can really progress their skill. Advanced skiers are drawn to Courchevel for the off-piste terrain options. The Jockeys and Jean Blanc piste offer excellent Tree skiing experiences, and you can put your skills to the test on the former World Cup slope at Jean Blanc.
Chamonix: As the tallest mountain the Alps, Chamonix offers experts challenging slopes to test their grit and progress their skill. Situated on top of the 4,807m Mont Blanc, this luxury resort was once home to some of the first Winter Olympians but has received a stunning refurb to its Ski facilities and lodgings. Chamonix also accommodates beginner skiers and offers some of the best gentle slopes with stunning scenery to enjoy. Le Tour lies north of the valley that features family-friendly pistes for skiers of all ages to explore.
Les Arcs and La Plagne: Le Pagne and Les Arcs make up part of the Paradiski area, France's third-largest ski resort. With a combined territory of 425 kilometers, we have a range of passes to suit all needs and diverse groups. La Plagne is a great option for beginners and families. The upper slopes feature gentle pistes so that new skiers can hone their skills in safety and confidence. The lower slopes are great for intermediate skiers as the landscape gets steeps as they entre the forest on both sides. Les Arcs is favored by the more experienced skiers. Offering more challenging pistes at the top of Bellecote Glacier. You can find challenging and beautiful black pistes, and off-piste skiing is available with a guide. The Two terrain peaks encompass a total of 11 villages, each with their own ski-in/ski-out lodgings. The Fun slopes are a great way to relax and enjoy your skis without breaking records! This well-maintained track is filled with jumps and challenges for those who want to develop their skill without pushing too hard.
Call us at +1 (855) 539 0045 to book your next adventure with France Ski packages with Italy Luxury Tours. Fill out our contact form to know more about our France Ski vacation packages.