Switzerland Private Ski Tours and Packages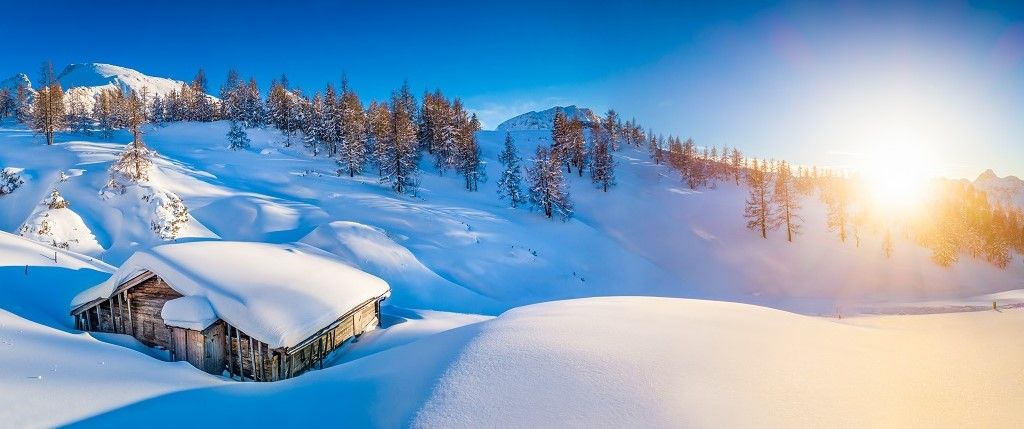 Swiss Private Ski Tours and Packages
Land in the lap of luxury in the famous Swiss Alps!
Set among rolling glaciers and gorgeous Alpine forests. The low altitude, high peak mountains offer both relaxing and thrilling snowy experiences for all skiers. The Swiss Alps offers breath-taking views and near fantasy-like scenery surrounded by state-of-the-art ski facilities. Unlike most other ski resorts worldwide, the Swiss alps were formed naturally and were not custom or purpose-built for skiing. The Swiss have done an excellent job of preserving the natural beauty of the landscape whilst installing some of the world's best ski facilities.
Our Switzerland Ski Packages are very flexible and customizable. We help you plan your trip and make the most of the visit to this beauty skiing hotspot. We are experienced in managing ski groups of all sizes, ages, and experience levels to make sure that all who visit the Swiss Alps make treasured memories that they will never forget!
Whilst skiing Switzerland has many positives, what we love most about skiing here is the variety of slopes and resorts that our customers can choose from.
The Swiss Alps are known for their luxury accommodations, impressive facilities, and towns that attract the rich and famous. With high-end stores, luxury boutiques, glitzy restaurants, and exclusive bars and clubs, you won't be stuck for things to do in the surrounding Swiss towns!
Our Switzerland Ski tours and packages are suitable for all budgets. Whether you're an avid skier who just wants to explore off-pistes and challenging slopes, a small group wanting to learn the basics before cozying up by the fire or you're a large excursion looking to have fun on the snowy peaks and hit the city at night – we have the right package for you!
The Swiss Alps are not known just for the hustle and bustle. The quieter and family-friendly resorts are ready to welcome children of any age for a snowy adventure.
Zermatt: Known for the famous (or infamous) Matterhorn, Zermatt has a wide variety of different slopes and attractions for both singular and groups of adventurers. Overall, Zermatt is one of the most famous and popular ski resorts that have a huge complex and breath-taking views. You can access all slopes from the center of the resort, by a cable car that travels in all directions, getting you to the top of the slopes quickly and simply. ''Matterhorn Glacier paradise'' also known as Klien Matterhorn or Little Matterhorn is the highest that Europe has to offer. You can also explore the Italian territories of Cervina with an international access pass. The Matterhorn Ski Safari boasts a huge network of lifts that allows passengers to explore 10,000 – 12,000m of altitude. Zermatt has a large scattering of mountain restaurants so you can take refreshment among the beautiful icy peaks in comfort.
St. Moriz: Steeped in sporting history, St Moriz is one of the world's oldest winter sports locations that has twice hosted the Winter Olympics. World ski events still frequent the spot that is home to some of the most impressive ski-jump terrains that the world has to offer. Despite being known as a wonderland for professional skiers, St Moriz is proud to welcome beginners! The resort has slopes suitable for all levels, and we have expert instructor packages available for groups and private learners. Our family-friendly accommodations lie just moments away from Silvaplana, that have quick access to child-friendly slopes that offer other activities such as bobsledding, tobogganing, and kite skiing, so you and your little ones will be spoilt for choice for outdoor activities.
Grindelwald, Wengen, and the Jungfrau: Grindelwald, Wengen, and the Jungfrau make up what is known as the Jungfrau Massif. The three Peaks resort encompasses 206km of runs and slopes that is a great choice for all levels. If you are an intermediate skier than the Jungfrau Massif is for you! You'll find plenty of gentle and challenging slopes here, so whether you want to relax and have fun or really push your limits with confidence, you'll find the right terrain or you. You can catch one of Europe's longest gondola lifts to the edge of Murren and enjoy amazing views of the natural icy peaks or ride the 5.5kilometer narrow gauge railroad to Lauterbrunnen.