Italy Family Holiday Packages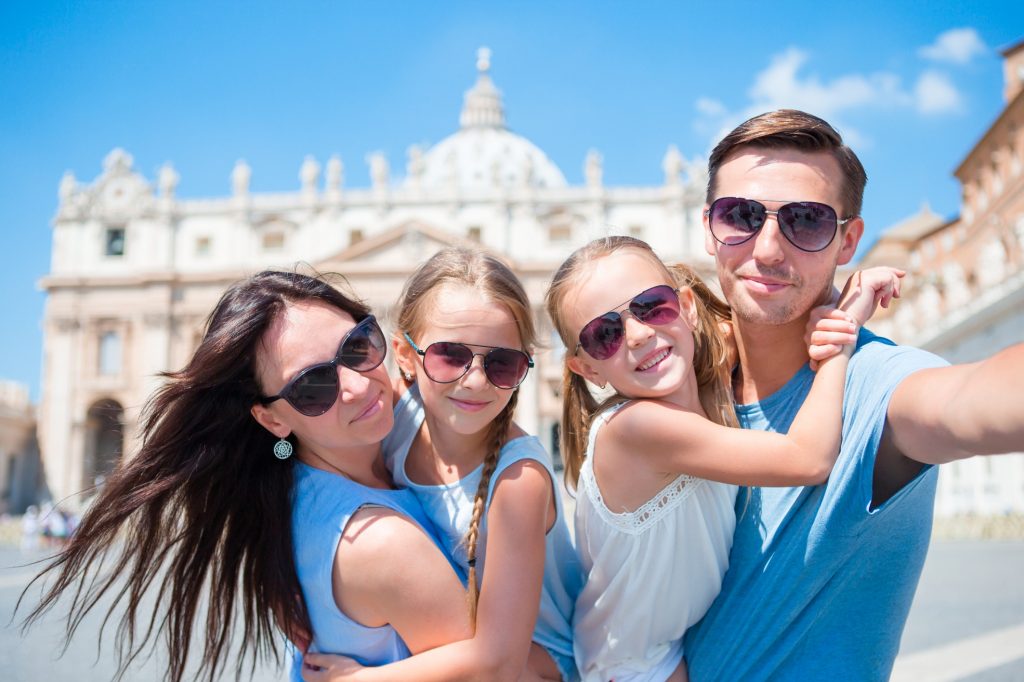 Italy Luxury Family Vacation Packages
Smart travelers know that family vacation package to Italy that include guided tours, pre-booked accommodations, and drivers to ensure smooth navigation make excursions worry-free. Discerning travelers, however, knows that group family vacation packages to Italy may not be the best. When all the benefits of private family Italy tours are desired without the headaches that are typically associated with traveling with strangers, Italy Luxury Tours is ready to create a truly unique, exclusive experience for your family.
Our Italy family vacation packages range from standard itineraries to vacation packages that you can fully customize. It is our pleasure to work with you to create an itinerary that is exclusively for you. If you desire family vacation packages to Italy that are private and luxurious, our tours stand apart from others for the below reasons and more:
The diversity of tour options we provide – As a private tour operator that specializes solely in sharing the art, architecture, culture, history and cuisine of Italy with our clients, we are uniquely positioned to share a diversity of tour options with you. From private museum tours in Vatican City to motorcycle excursions through the Tuscan countryside, you can choose to experience Italy in your terms. Our family vacation packages, Italy tours, are available in every region, as well. That means if you'd rather explore a place that's off the beaten path, we can accommodate.
The exclusivity provided – When we say we are a private tour operator that specializes in family vacation packages to Italy, we mean private. Our family tour packages to Italy, are planned and led exclusively by the guests who booked them. That means your family, big or small, will be treated to luxurious, personalized service throughout your stay.
The distinct enhancement our guides and drivers add to your experience – Family vacation packages, Italy tours, that are led by private guides and drivers are distinctly different than group tours. Our guides and drivers cater solely to the family, they are serving on a tour or entire vacation. Since Italy Luxury Tours ensure that all guides and drivers speak the language of the land and guests' native language, as well, their presence enriches the entire experience.
Families seeking to explore Italy's most notable destinations will discover private tours offer exclusive benefits. At Italy Luxury Tours, it is our pleasure to make your family's stay enjoyable, relaxing and truly memorable no matter which region serves as the focal point for your trip.
Why choose Italy Luxury Tours?
If you're planning a family vacation to Italy, you want to make sure it's an unforgettable experience. That's where Italy Luxury Tours comes in. Our family Italy tours are designed to provide a truly personalized and exclusive experience for you and your loved ones. With our Italy family vacation packages, you can relax knowing that every detail has been taken care of, from transportation to accommodations and guided tours
Our vacation packages for Italy are fully customizable, so you can choose the itinerary that best suits your family's interests and needs. Whether you want to explore the historic landmarks of Rome or sample the delicious cuisine of Tuscany, we can make it happen. Our expert guides and drivers will ensure that you have a smooth and enjoyable experience throughout your trip, and we always take into account the ages and interests of all family members.
At Italy Luxury Tours, we believe that the best way to experience Italy is through a private tour. That's why we specialize in family tours in Italy that are exclusively planned and led by your family. Our Italian vacations for families are designed to be stress-free and tailored to your preferences, so you can focus on creating memories that will last a lifetime. With our vacation packages to Italy, you can rest assured that you're getting the best possible experience and value.
Don't settle for a cookie-cutter group tour when you can have a one-of-a-kind family vacation to Italy with Italy Luxury Tours. Contact us at +1 (855) 539 0045 today to learn more about our family vacation Italy packages and start planning your dream trip to this beautiful country.