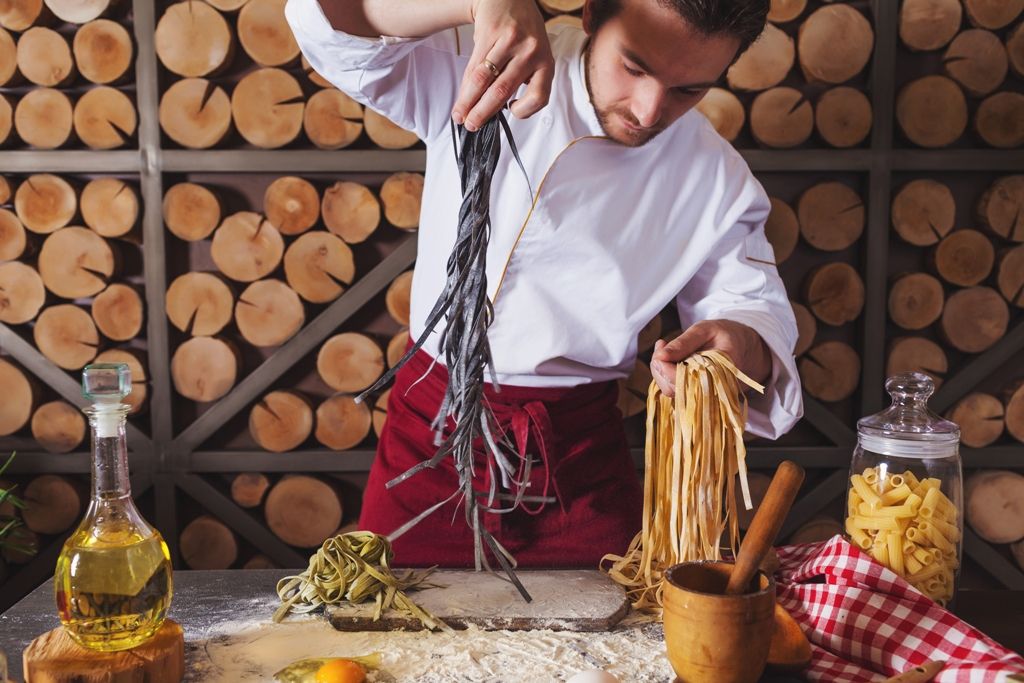 Luxury Culinary Tours of Italy at Your Fingertips
Italian food is loved by the world over, and each year, millions of people flock to the country to experience this rich and comforting cuisine firsthand. Luxury Italy Tours presents a range of culinary tours of Italy that provide easy access to everything this beautiful land has to offer. Our tour packages allow you to enjoy the renowned food and wine of many famous regions of Italy, such as Tuscany, Emilia-Romagna, Apulia, Asti-Monferrato and Langhe while experiencing the history and culture of these areas.
Experience the Cultural Diversity & Cooking Vacation of Italy with Local Expert Guides
Each region of Italy is a diverse and cultural place, with historical roots that are well remembered today. With beautiful, sweeping vistas and medieval cities, towns and villages across the sprawling countryside, no luxury tour of Italy is complete without the knowledge and expertise of a local guide. Our guides will provide you with information and insights into every area you visit, showcasing the wondrous landmarks that still stand today, allowing you to go off the beaten track and learn the things most tourists miss.
Choose From Our Range of Luxury Culinary Tours of Italy Packages
Whether you prefer the rich and hearty food of Bologna, or love the finer delicacies and well bodied wines of Piedmont, Italy Luxury Tours provides a range of luxury vacation packages sure to cater to any tastes. Combining delicious food and wine with informative and enlightening tours of the landmarks of the region you visit, our tours are an educational and enjoyable way to sample what each area has to offer. Choose from Venice, Tuscany, Po Valley, Rome and the Amalfi Coast, Sicily and more and discover your love for this amazing country.
Book Your Culinary Tour of Italy Today
Experience the magic of Italy with Italy Luxury Tours and sample the foods and wines and put this spectacular country on the map. To book your tour, call us today at (855) 539-0045.