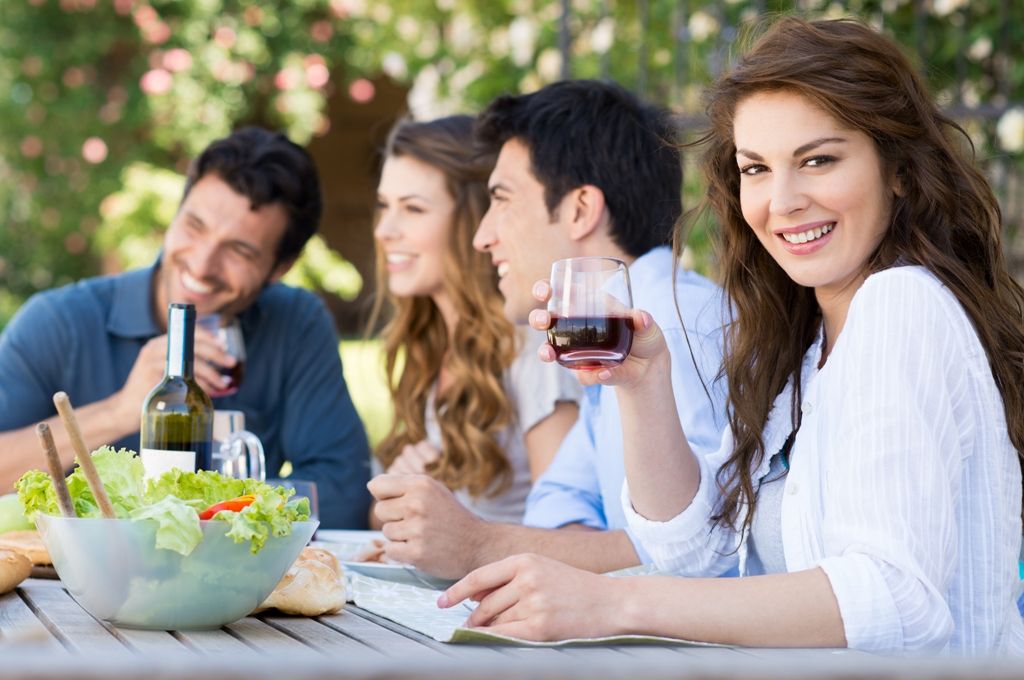 Italy Spas Towns and Resorts: The Italian Spa Experience
Enjoying the Relaxing Italian Spa Treatments
Italy is known for providing its locals and visitors with world-class massages, beauty treatments and other leisure activities. Since the draw to the Italian spa experience has been growing, traditional locations have been modernizing their facilities or building new facilities all together. In almost every part of Italy you travel, it is not hard to find some sort of spa experience. Whether you are looking to relax away some aches and pains, or simply want to experience the natural hot springs, there is something for you in Italy!
Mineral Hot Springs in Abruzzo
For over 100 years, a particular spa in Abruzzo has been offering its services to visitors and locals alike. Located in the medieval village of Caramanico Terme, in the heart of the National Park of Majella, the most famous spa in this region sits 650 metres above sea level. Since the late 1500's, the unique mineral and sulfur springs have allowed Caramanico Terme to be one of the most highly valued locations for spa treatments. The mild temperatures, high oxygen content and overall geographic location make this area a desirable destination.
Spa Experiences in Campania
The island of Ischia is known for its natural hot springs, fumaroles and geysers. As a result, well known spas can be found in Sant'Angelo, Barano and Cavascura. Whether you are looking for mineral water baths, mud treatments, or vapor therapies you can find it here. Additionally, the natural caves in the area are a popular destination for those seeking a Turkish bath experience.
Fifteen thermal springs can be found in Contursi, each with a different mineral content. Mentioned by Roman writers as far back as 1231, these thermal springs are great for their curative properties, bathing, and drinking.
Mineral and Sulfur Springs in Emilia Romagna
Bagno di Romagna is a small town that sits southeast of Bologna, nestled among pristine mountains, streams and forests. Numerous hot springs can be found in the area, both hot and cold, with a wide variety of minerals that have been known to aid in recovery from or prevention of illnesses. Throughout Italy, the spa facilities in Bagno di Romagna are known as some of the most advanced and include a full range of relaxing services including thermal baths, mud therapy, cave treatments, inhalation therapy, ENT therapies, and more.
For those searching for a sulfur experience, Brisighella should be your destination. This ancient medieval village will charm you with its cobbled streets and beautiful countryside. Spa treatments in this area can be used to treat cardiovascular ailments as well as aches and pains. Additionally, visitors can enjoy a popular medieval festival each summer.
Thermal Baths of Friuli Venezia Guilia
The former Roman town of Arta Terme is known for its thermal sulfur springs which have been used since the middle ages. When spa treatments became popular in the late 19th century, the town became a highly popular destination for domestic and foreign tourists. Spa treatments here mostly focus on stress relief, and can be followed up by a walk through the gorgeous countryside.
The seaside town of Lignano sits on a quaint peninsula within the Marano Lagoon. Over the recent years, it has become a popular seaside resort destination for visitors from all around the world. Not only can you find modern spa facilities situated right on the beaches, but a vibrant nightlife and abundance of shopping opportunities as well! For those seeking inhalation treatments, you can find them with a combination of seawater or sulphurous water.
Italian Spas in Latium
The medieval hill town of Fiuggi includes a large spa house which is quite popular in the summer months. European Royalty and Popes have come to this area to benefit from the mineralized waters which are known for treating kidney stones and other ailments. It's located a short distance from Rome.
Not far from Rome, one can find the town of Bagni di Tivoli which is known for the Hadrian's Villa and the therapeutic sulfur hot springs. Known by locals as Acque Albule, the area has been praised for its healing properties since ancient times. The mineral rich waters can be ingested and inhaled to treat a wide range of gastrointestinal and ENT disorders. Additionally, the sulfurous and mineral rich mud in the area can be used to treat skin disorders and arthritis.
Highly Sulfurous Water in Lombardy
Not far from Parma, one can find a gorgeous valley which holds the town of Tabiano Terme. Known for having the most sulfurous waters in Europe, inhabitants have been using the springs to treat various issues and ailments for centuries. Visitors can find seasonal specialties as well as year-round treatments from the full range services offered in their spa facility.
Where the three valleys of Valdisotto, Valfurva and Valdidentro meet, you can find the town of Bormio. Renowned for being a winter destination and general spa town, the full service facilities are just half the draw for tourists. Additionally, one can enjoy mountaineering, trekking and horseback riding during the summer months, as well as enjoy a wide variety of winter sports within the Stelvio mountain range. The spa waters in this area have a temperature that ranges from 38 to 41 degrees Celsius.
Full Service Enjoyment in Piedmont
In the heart of the Genoa-Milan area lies the town of Acqui Terme. According to the poet Carducci, the landscape was described as "rejoicing with castles and vineyards." For visitors, there is no shortage of activities including hiking, sports, a strong cultural heritage, wine tasting, gourmet cuisine, and of course, spa facilities. The thermal baths in this area have been known since Roman times for their highly therapeutic properties. While the baths were destroyed in the late 1400's, they have long been restored and have gone through the golden era for thermal spa appreciation. Each year, thousands of tourists arrive for the restorative sulfur baths and mud bath treatments.
Treating Inflammation in Sicily
The quaint fishing port of Sciacca is home to an open air thermal pool and modern spa. The thermal caves have been linked to ancient legend of creation by Dedalus. Today they are used for treating various respiratory ailments. Additionally, visitors can enjoy water treatments in salt-water with iodine and bromide for easing inflammatory conditions. Within the Aeolian Islands, on the island of Lipari, rests the Terme di San Calogero. Popular since the time of the Ancient Greeks, this area is known for the high temperature water which is highly suitable for relieving arthritic pain, psoriasis and other skin conditions.
Enjoy a Spa in Tuscany
With more than six hundred years of tradition, Monticatini Terme is home to nine luxurious and highly popular spa facilities. Built with marble columns, spacious rooms and well-manicured gardens, you can relax in the highest level of peace and comfort here. The minerals within the local springs are known to treat digestive disorders, liver ailments and more.
Located in Tuscany, the Terme di Saturnia offers an elaborate facility for your all-around health and well-being. Their modern offerings include a fitness center, tennis courts, golf range, hair salon, art gallery, and four highly prized outdoor thermal pools. Named after the Etruscan goddess Aurinia, the spa stays in line with the Italian belief of health across all plains of being. As such, Terme di Saturnia includes beauty treatments, diet programs, stress therapies, water therapies and fitness regimens.
Visiting Veneto for Relaxation
Said by many to be the oldest spa location in the world, Abano Terme is linked to legend for its creation. It is said to have been warmed by Phaeton, the son of the sun, when he fell. More than 130 thermal springs can be found in the area, with its convenient location to Veneto and Padova, as well as transportation hubs in Verona, Venice and Treviso. Therapeutic mud baths and the beautiful Euganian hill area can be found in Montegrotto Terme. After your spa treatment, enjoy viewing the nearby ruins which date back to the time of Julius Caesar for unique photographic opportunities and memories that will last a lifetime!