Italy Food and Wine Private Tours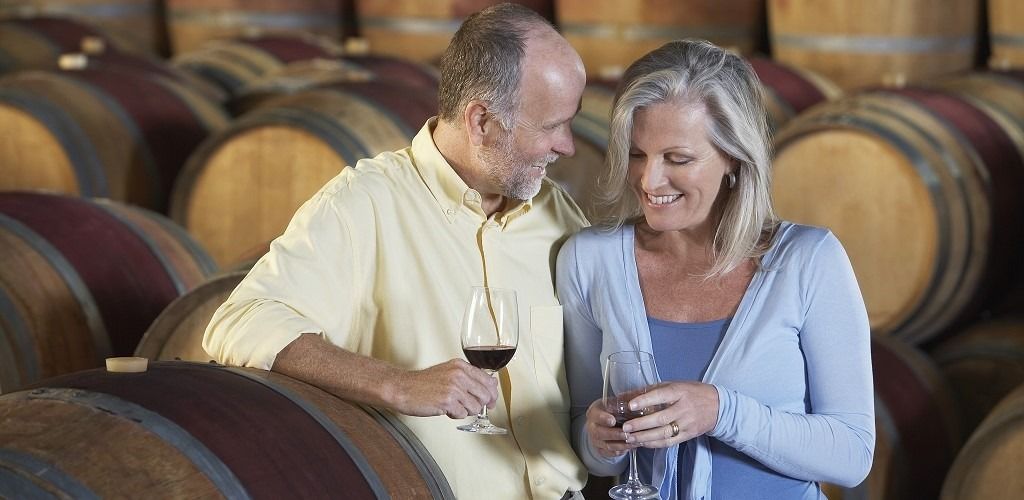 Best Italian Food & Wine Tours to Discover Italy Cuisine & Culture
Savor and Enjoy the Best Wines & Cuisine of Italy on Food and Wine Tours Italy
Whether you define romance in food, art, or architecture, Italy will never disappoint you. For many people, Italy is the one-stop destination for the best food on the planet accompanied by the utmost wines and aperitifs. That is the main reason why the food and wine tours in Italy have been considered as a priority for every gourmet or modern epicurean.
The combination of food and wine has been considered as the quintessential feel of romance. And Italy never fails to deliver it, combining the whole experience in the most delicate forms of wine and food tours across Italy.
Embark on a Sensational Food and Wine Tour in Italy
Get ready to embark on an unforgettable culinary journey with our exceptional Food and Wine Tours in Italy. Immerse yourself in the flavors, aromas, and traditions that make Italian cuisine legendary worldwide.
Indulge in the ultimate gastronomic adventure as you explore the diverse regions of Italy on our carefully crafted food tours. From the rolling hills of Tuscany to the charming streets of Bologna, each tour offers a unique and immersive experience, showcasing the best of Italian culinary heritage.
Tantalize your taste buds with delectable dishes prepared by skilled chefs, using locally sourced ingredients and time-honored recipes. Delight in the authentic flavors of Italy as you savor traditional pasta dishes, exquisite cheeses, succulent cured meats, and divine desserts.
Complementing the culinary delights, our wine tours in Italy will take you on a journey through picturesque vineyards and renowned wineries. Discover the artistry of winemaking as you sample a variety of Italian wines, from robust reds to crisp whites and sparkling varieties. Uncover the stories behind each bottle, guided by passionate experts who will share their knowledge and love for Italian wine.
An Italian food tour is not just about the food—it's a cultural experience that allows you to immerse yourself in the rich traditions and warm hospitality of the country. From exploring local markets and interacting with artisans to enjoying meals in charming trattorias, every moment will leave you with a deeper appreciation for Italy's culinary heritage.
Choose from our meticulously crafted Italy Food Tours and Italy Wine Tours to create memories that will last a lifetime. Let the flavors of Italy captivate your senses and take you on an extraordinary culinary adventure.
The Diversity Of Wine and Food Tours in Italy
Every region in Italy has its own taste and culture of creating food experiences that last. The culinary tradition of Italy is diverse and wide, and the best wine and food experiences are present in every region.
Our Italy food and wine tours experience is a way to get to know the real taste of Italy, apart from its famous art and architecture. A food and wine Tour in Italy is considered great if it is accompanied by the utmost luxury, and at Italy Luxury Tours, we continuously make sure of that in our long-term practice and experience
Italy Food and Wine Tour Packages
Apulia Food and Wine Tours: a chance to see Apulia shining in its carnival season. Apulia (Puglia) offers many Exclusive Itineraries.
Wine and food tours in Tuscany, a region with the most ideal climate, making it the home of Gelato, Italian steak and the best homemade wine in the world.
Food tours in Emilia-Romagna, a region considered as the Gastronomic Home of Italy, and a home of the Parmigianino cheese, the Balsamic vinegar, the Pasta Bolognese and many other recipes.
Food and Wine Tours in Asti-Monferrato and Langhe, Piedmont, the region that redefined the use of rice and created the famous Risotto, accompanied with truffles, olive oil and Barolo.
The Diversity Of Wine and Food Tours in South Italy
Italy Luxury Tours Food and Wine Tours of Italy include Wine tours of Sicily, Campania, the regions where some of the best wines are produced. Food tours in Sorrento, Ischia, Capri and Naples letting you see where Pizza, Pasta and San Marzano Tomatoes originate from. Wine tours in Southern Italy, where the climate is always idyllic. Food tours in Apulia, Calabria, Sicily and Amalfi Coast and many other Regions influenced by the Meditteranean culinary tastes.
For uber-luxurious food and wine vacation packages in Italy, call us
Italy is not just about the beaches, magical landscapes, mountain peaks, or ancient monuments. There is more to it – food and wine are an integral part of a truly luxurious Italian private tour.
Italy Luxury Tours is a specialist in curating and designing personalized luxury wine tours in Italy for our esteemed clients. The embedded romance and mysticism of Italian food and wine, especially the native to the Italian countryside, can be impressively felt through a well-designed food and wine vacation package in Italy.
Italian food is globally loved.
An Italy food tour package offers you a peek into the purest Italian food. From authentic pizzas to lasagna, risottos to ribolita, pasta to bottarga, there are endless delectable options that mesmerize your taste buds and encapsulate your senses. Food is a pleasure to your gourmet desires, especially when you opt for an enchanting food experience at a local kitchen. Made with the most authentic herbs and spices, it is also how the dishes are served. Just as the way native Italians love to enjoy offers you a holistic journey into the best dining experience of your life with a properly designed Italy food tour.
Italy – the land of relishing wine
When you land in Italy, your luxurious trip is incomplete without an elaborately-designed Italy wine tour. Wine is intertwined with Italy's culture – the lavish spread of vineyards here is beautiful to admire and relish to fulfill your gastronomical needs. Whether or not you love wine, if you are in Italy on a food and wine vacation package in Italy, a visit to the vineyard must feature your food and wine tours in Italy.
Italy wine tours – five regions that are must-visit
The top regions for a visit are:
Piedmont, Sicily, Tuscany, Emilia-Romagna, and Veneto are the leading regions in Italy that should be part of your luxury wine tours Italy itinerary.
At Italy Luxury Tours, we prepare a personalized itinerary that befits your needs and requirements, aspirations, tastes, and preferences.
We design luxurious food and wine tours in Italy that are designed to meet your unique likes. Simultaneously, being experts in Italy food tours, we will take you to places where you get the vineyards' best visual. The tour packages are curated to offer you life-enriching experiences to see how the authentic wine is made and enjoy it amid the gorgeous vineyards.
Our specially created Italy food tour package touch upon places where you sit down to relax and enjoy the true delight of genuine Italian food. With us as your expert travel partner, we give it our best to enrich your lives with some enthralling wine and food experiences in Italy.
For the best and the finest Italy wine tours and Italian food tours, please allow us to help you catch a superlative glimpse of Italy, visit the best places in the terrain, to take back home some utmost memories to last a lifetime.
Enjoy Italy food tours and food tours Italy that are premium and top-of-the-line, Italy Luxury Tours make rich and vivid tour packages for ultimate experiences. Call us at +1 (855) 539 0045 to book your next Italian Wine Tours and Italian Food Tours with Italy Luxury Tours. Fill out our contact form to know more about our Italy food Tour and Wine Tours in Italy.