Bologna Food and Wine Tour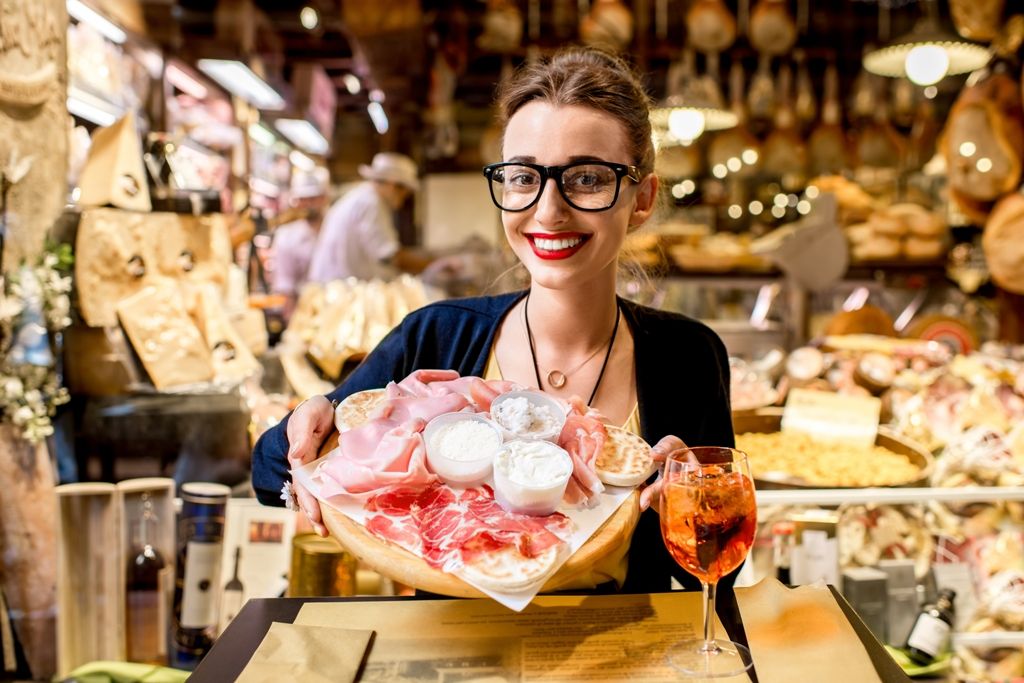 Our Luxury Bologna Food & Wine Tour is the Modern Way to Experience Your Passion for bologna food tours
Bologna, the capital of the Emilia-Romagna region of Northern Italy, is a stunning metropolis steeped in culture, history and beauty. Home to the oldest university in the world, Bologna boasts spectacular, well-preserved architecture protected by continued restoration and conservation. Luxury Italy Tours presents the Bologna Food and Wine Tour, which allows you to sample the sparkling wines and Pignoletto made famous by this region as you experience the beauty and magic of the city and surrounding landscapes.
A Rich and Cultured City with World Famous Wine
Bologna is known for its rich tapestry of history, entertainment, and is a true food and wine lovers paradise. With Etruscan origins, the food of this region is rich with dairy and egg, pork and tomato. Bolognese wines are known for their lightness to complement the rich flavours of the food. Your luxury bologna food tour will allow you to experience the pairings of these famous cuisines with delicate, balanced wines while you take in the buzz of this thriving city and the areas beyond.
Soak Up the Sights as You Explore Bologna
Your luxury bologna food tour provide time to see the medieval monuments of the city with a guided tour to some of the most beautiful landmarks such as the University and Historical Center. A gourmet immersion of Bologna is available, where you will learn about the different foods traditionally produced in the city such as tortellini, tagliatelle and lasagna. Enjoy the life of the ancient taverns and markets that thrive still today, sampling the delicacies and wines that make each one special. Time spent at leisure will allow you to take in the sights at your will.
Uncover the Gastronomic Treasures of Bologna on an Exquisite Food Tour
Enhance your culinary journey in Bologna with our exceptional Bologna Food Tours. Immerse yourself in the tantalizing flavors and aromas that make this Italian city a food lover's paradise. Prepare to be captivated by the gastronomic wonders awaiting you at every turn.
Embark on a guided exploration of Bologna's vibrant food scene, led by our knowledgeable local experts. Traverse the bustling food markets, where artisans proudly display their finest products. Discover the secrets behind the renowned Parmigiano Reggiano and traditional balsamic vinegar, as skilled craftsmen share their expertise.
Indulge in a feast of Bologna's iconic dishes, from the velvety richness of tagliatelle al ragù to the delicate perfection of tortellini. Savor the melt-in-your-mouth goodness of authentic mortadella, expertly crafted according to time-honored traditions. Each bite is an invitation to savor the culinary heritage of this remarkable region.
Throughout the tour, our experienced guides will lead you to hidden culinary gems, carefully selected trattorias, and esteemed Michelin-starred establishments. Each stop promises an unforgettable experience, tantalizing your taste buds with the best of Bologna's gastronomic offerings.
Complementing the exquisite flavors, you'll have the opportunity to sample a diverse selection of regional wines, including the famed Sangiovese and refreshing Lambrusco. Delight in the artistry of winemaking as you visit picturesque vineyards and boutique wineries nestled amidst the scenic hills surrounding Bologna.
Uncover the true essence of Bologna through its culinary tapestry with our exceptional Bologna Food Tours. Let the flavors transport you to a world of gastronomic bliss and create lasting memories of an extraordinary epicurean adventure.
Find Out More About Our Luxury Bologna Food Tour Today
If rich, delicious food and wine is your passion, then our luxury bologna food and wine tours is your perfect way to sample the finest in Italy. To find out more about our tour packages, call us today at (855) 539-0045 and join our bologna food tour to experience the ultimate culinary adventure.