Puglia Holidays and Tours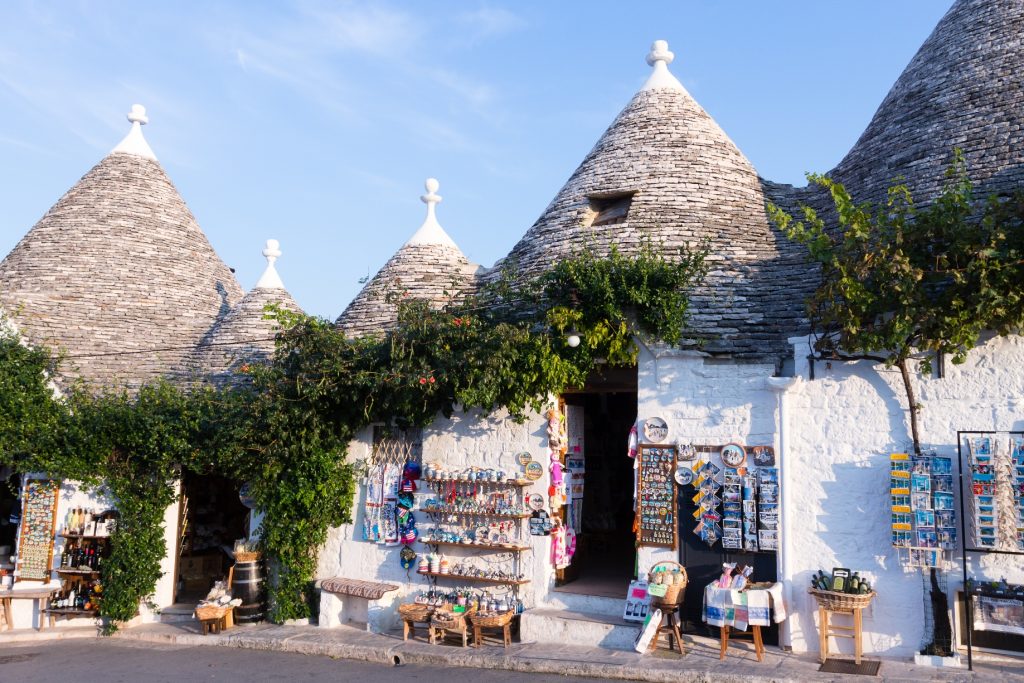 Puglia Luxury Holidays and Tours
Discerning travelers wishing to explore a side of Italy that is sometimes overshadowed by the fame of Rome, Napoli and Venice will find that Puglia package holidays deliver surprises at every turn. Luxury Package holidays in Puglia, Italy, take vacationers to the heel of the famous boot where some of the country's most ancient archeological sites are found. This stunning region border the Ionian Sea to the southeast, the Adriatic Sea to the east, and the Gulf of Taranto and Strait of Otranto to the south.
At Italy Luxury Tours, it is our distinct pleasure to share this stunning region with discerning travelers who choose Puglia package holidays. Our private package holidays to Puglia, Italy, may vary in stops and experiences based on travelers' exclusive requests, but they all are designed to provide our guests the opportunity to experience the sights, culture and flavors that make this region so unique.
If you're considering Puglia package holidays for your next vacation, we're proud to offer you access to amazing private tours in this region and detailed itineraries that are meant to enhance the entire stay. Some of the private tours you may wish to consider while in this region include:
Tours to Bari – As the capital city of Puglia, Bari also serves as the region's main port. This historic town boasts a beautiful blending of ancient and modern architecture. Visitors here can take in such points of interest as the Basilica of Saint Nichols, Hohenstaufen Castle and the Cathedral of San Sabino.
Wine and olive oil tours – This region is considered the second most important wine region in all of Italy. It is also known for its production of Italy's very best olive oil varieties. Our guests may choose to enhance their appreciation of this region by embarking on private tours to vineyards, wineries and olive groves.
Historic site tours – Puglia, which is also known as Apulia, is considered one of the most important archeological regions in all of Italy. This region was first settled by the Mycenaean Greeks, giving it a history that dates back to ancient times. Private tours to attractions in Puglia give our guests to explore such points of interest as Castel del Monte, the Gargano Peninsula, Ostuni and the Grotte caves, among other destinations.
Luxury Private package holidays to Puglia, Italy, provide travelers with exclusive experiences throughout their stay. At Italy Luxury Tours, it is our distinct pleasure to ensure you enjoy a luxurious experience throughout your stay and the exclusive attention you deserve.