Private Tours of Florence, Italy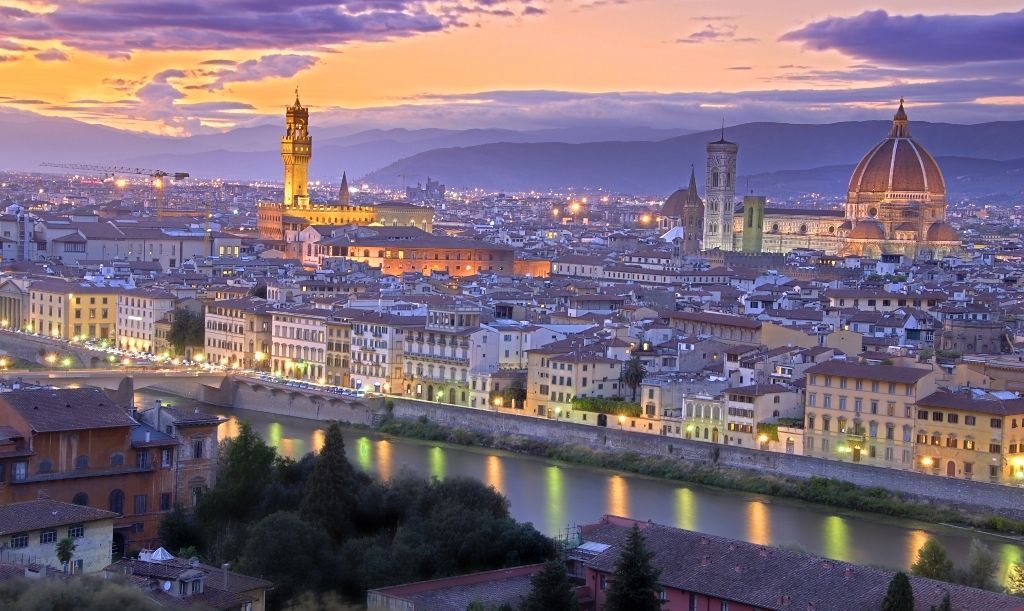 Keep It Private with Florence Private Tours
You have decided to go ahead and do it. You have saved up your vacation days at work, found someone trustworthy to watch your beloved pet and even though it seems like you are getting ahead of yourself, you have picked out what you are going to wear. Anyone who will listen has heard all about it and most are just as excited about it as you are.
You log on to the computer and enter the destination: Florence, Italy. A lot of sites pop up offering amazing deals and tours. For instance, if you're traveling alone, you can take a tour with other singles. Is it a family trip? There are Tours the kids will love. However, you want something that is going to put your vacation above all the rest. You can narrow your search by entering "Italy Classic Private Tours."
Something a Little More: Searching a Florence private tour pulls up exactly what you are looking for, something a little more intimate for you and your special someone. It becomes a getaway that doesn't involve meeting up with people you don't know or making new friends. You look at the screen and there are options just for the two of you. Now that you have refined what you are looking for, all the right things are coming up that can set this trip apart from any others you might have taken. This is the spirit!
Something Private: You don't want to go on vacation and have to meet new friends to enjoy the trip. You know who it is you want to go with and they have been looking forward to this trip right there along with you. They too have been saving up their vacation days. They have also been worrying about who is going to watch the dog or cat or even their children. Just like you, they have gotten ahead of themselves and started thinking about what they are going to pack. The one difference between the two of you is they don't realize that you were not just searching for Florence tours, you were searching for Florence private tours. These tours won't be packed with other people. Instead, it's something just for you and them. Florence private tours by Italy Luxury Tours might just be the key to having an amazing vacation with that special someone as opposed to a mediocre trip.
An Intimate Affair: Few things could be more romantic than traveling the countryside and enjoying the culture, the wineries and the Masterpieces of the Uffizi Gallery. If you're considering a Florence as your next travel destination, make sure your itinerary includes the following stops so you can experience every bit of wonder that can be found.
Florence Private Tours Must See: While some people visit Italy for mere relaxation, others know there are many stops that make sightseeing a must-do on their itinerary. If you're traveling to this artful city, be sure to visit all of the following so you don't miss out on the enchantment this destination provides.
Masterpieces of the Uffizi Gallery Tour: Known the world over, the Masterpieces of the Uffizi Gallery is a destination hot-spot for art critics and enthusiasts alike. Discover the legend of some of the world's most talented artists and painters and experience their beauty first-hand. An unforgettable and truly awe-inspiring experience, the Masterpieces of Uffizi Gallery Tour will introduce you to the history of fine art.
Original Florence Walking Tours: Many Florence tours include a guided and entertaining experience through the city. Allow local guides to walk you through the history of the romantic streets and bring back to life some of the charm and mystery of events surrounding the world's greatest art city. Hear the stories of rivalry between artists Leonardo da Vinci and Michaelangelo and other astounding happenings. Whether you travel on foot or by horse-drawn carriage, you'll want to be certain you experience the thrill of Florence's early beginning.
Renaissance Palaces: Another place you must see on your next Florence, Italy, trip is the Renaissance Palaces and towers that are rich in medieval stories. You also shouldn't miss stepping foot into the three famous churches: San Michele, Duomo and Santa Trinita. As you walk down some of Florence's infamous shopping streets, you'll happen upon old spy towers and palaces abundant in history. Be sure to take a break from all the hustle and bustle of world-class shopping to revisit these cultural monuments.
Florence, Tuscany, is a city of beauty. If you're lucky enough to plan Florence, Italy, tours to visit the cultured art city, you will truly find something spectacular awaits around each and every corner. Bring a good pair of shoes, a camera and an open mind as you dive into the history of some of the world's most creative and inspirational artists and architects.