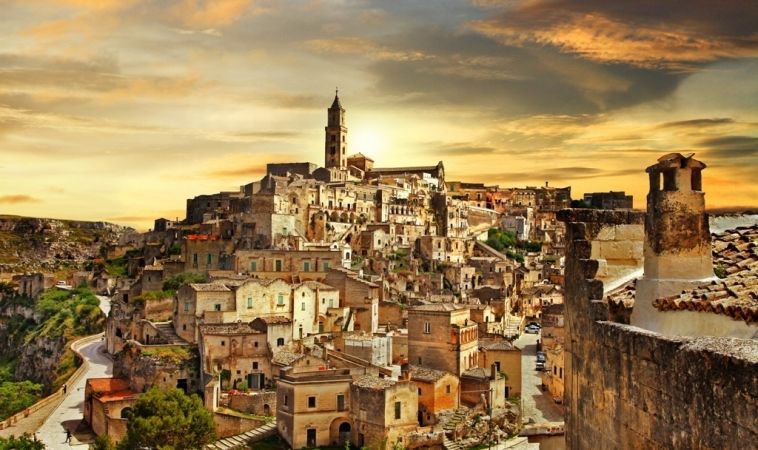 Basilicata – A Chance To See The Finest Of the Italian Rural Architecture
Before you consider Italy as your next choice for vacation, it is important to look for the best tours in Italy. Whether you are visiting Calabria, Liguria or Tuscany, it is important to know what you are expecting. And when speaking about holiday in Italy, one of the top destinations for some travelers is Basilicata, a region in Southern Italy.
Although it is relatively unknown region by many of the travelers, Basilicata is a mountainous area with amazing hilltop villages delivering the best of the Italian history and culture.
Basilicata is situated in between the regions of Calabria and Apulia, stretching to the popular Italian boot facing the Ionian Sea and also facing the Tyrrhenian Sea on the west. Therefore, if you are planning to visit the tours in Calabria or tours in Apulia, getting to know the tours in Basilicata will always add a special spice to your Italian holiday experience with the cultural and nature activities and tours that Basilicata has to offer.
Tours to The Troglodyte Dwellings
The historical tours in Italy have their presence in Basilicata as well. The historical sites in Basilicata are an amusing experience with the Troglodyte dwellings being the major tourist attraction in Basilicata. The Troglodyte dwellings are actually houses which were hewn out of caves up until the 1950, after which they have been protected by UNESCO as a World Heritage Site. Being slightly renovated and improved, these dwellings now offer a range of activities – labeled as tours to the Troglodyte dwellings, an overlapping houses spread up the side of the mountain, higher and higher.
Sassi Di Matera Tours
Another troglodyte settlement is present in the Sassi di Matera which is a place also inscripted by UNESCO as a World Heritage Site since 1993. For any history aficionado, tours to Matera and the Troglodytes are a must, as you can see the well organized water sources, workshops, granaries as well as the emergence of the houses grouped around the courtyards with shared amenities which are all considered as a once in a lifetime experience.
Other popular tours in Basilicata include:
Tours to The Tavole Palatine – an archaeological temple built in the 6th century BC and dedicated to the Green goddess Athena with 15 of the total 32 columns present in the temple up to date
Tours to Venosa – one of the best kept secrets of Italy and Basilicata, a part of the Basilicata region with an excellent location. Venosa is a lovely town which was found after the Trojan War by Diomedes and taken over by the Romans. It offers unusual design of square plans and round towers that give Venosa one of the most unusual and tremendous types of architecture up to date.
Beach tours to the Ionian Sea and to the Tyrrhenian Sea in Maratea.
Mountain tours to national parks in Basilicata