Southern Italy Private Tours
What To Look For in a Private Tours Of Southern Italy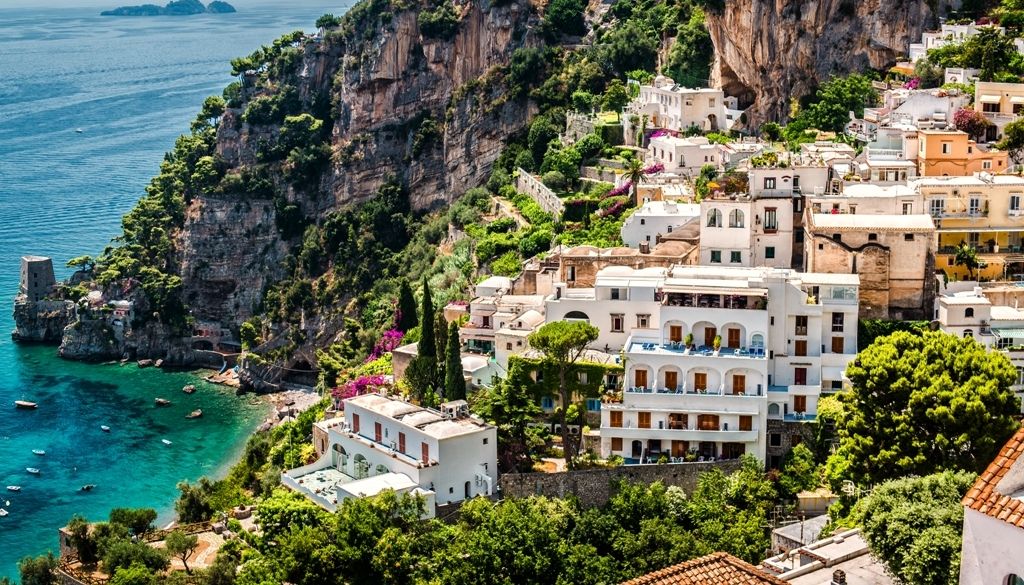 Southern Italy Private Tours
Take a Luxurious Private Tour of Southern Italy
Italy Luxury Tours is the ultimate source for the best private tour packages and vacations available in South Italy regions. Southern Italy encompasses the Southern part of the continental Italian Peninsula and the 2 major islands of Sardinia and Sicily. It includes the regions of Basilicata, Abruzzo, Campania, Puglia, Calabria, Molise, Sardinia, and Sicily.
Southern Italy offers some of the most beautiful coastal area of the world from amazing beaches to majestic cliffs and breathtaking vistas. It is also the area that is known for its cultural contributions so any private tours of Southern Italy need to include both aspects of this historical and vibrant area.
When you come to South Italy, The Mythical Amalfi Coast is one destination that should not be missed. This area is magically suspended between the iridescent colored sea and the blue sky. The colors of the landscape are absolutely majestic, and look as if they were painted by a talented artist that understood the enchantment of what The Amalfi Coast has to offer. Discover places such as Positano, Amalfi, Furore, Ravello, Conca dei Marini….
You should consider private tours of Southern Italy that highlight everything that this area has to offer. This can include diving or fishing off the Sicilian Coast to sampling the world famous food and wines that are also a big attraction in the Salento area of Apulia Region.
The wonderful year round temperatures and climate of the area make private tours of Southern Italy an ideal option for anyone that loves to experience nature and the outdoors. On our Private Tours experience lovely walking and hiking Tours of The Jasmine Riviera, Capo Vaticano or The Sila National Park in Calabria, just to mention a few. Sailing, Yacht Cruising and Water Sports are favoured Summer activities in all Coastal Areas in Southern Italy.
A company such as Italy Luxury Tours goes well beyond the traditional tour types. By choosing private tours of Southern Italy from an experienced and well established company you can be assured that your wishes and your interests are going to be a top priority for your guide.
He or she will be able to provide you with the personalized attention that will truly make this vacation a memorable event and will allow you to experience everything about Southern Italy for a local perspective.
Discover the stunning beauty and rich culture of Southern Italy with our customizable South Italy tours. Our expert guides will take you on a journey through the history and traditions of the region, from the ancient ruins of Pompeii to the breathtaking Amalfi Coast. With our Southern Italy tours, you can create your own itinerary and explore the hidden gems of the area, including the delicious food and wine. Whether you're interested in touring Southern Italy's historic cities or exploring its picturesque countryside, we have a tour package to suit your needs. Book your Southern Italy tour with Italy Luxury Tours and enjoy an unforgettable experience in one of Italy's most captivating regions. Our tours of Southern Italy are designed to provide you with a unique and personalized experience, tailored to your interests and preferences. Contact us at +1 (855) 539 0045 today to start planning your trip and start touring Southern Italy with us.
Southern Italy Tour Packages